The Long Man of Wilmington as we know him in the early 21st Century: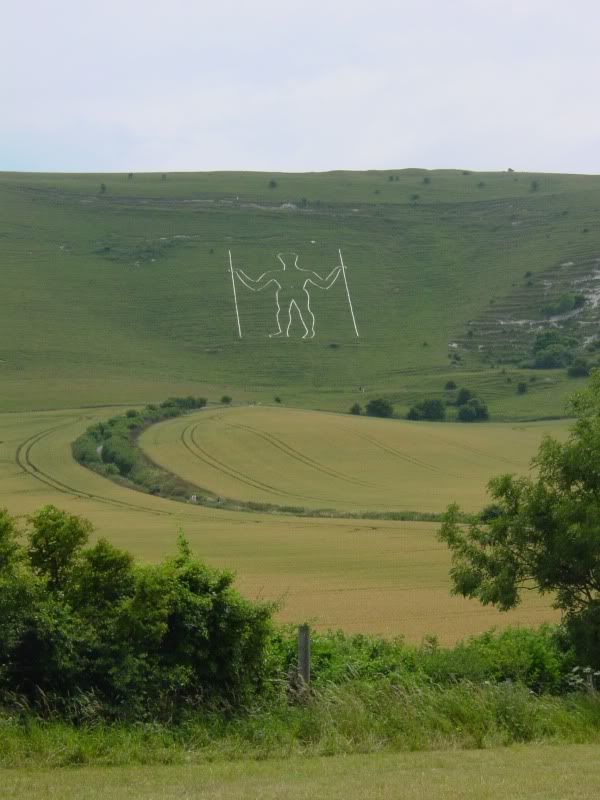 Windover Hill with no Long Man, as must have happened to so many other hill-figures:
The Long Man just after being marked out with yellow bricks in 1874. The last traces of the incorrectly marked left foot are still just visible: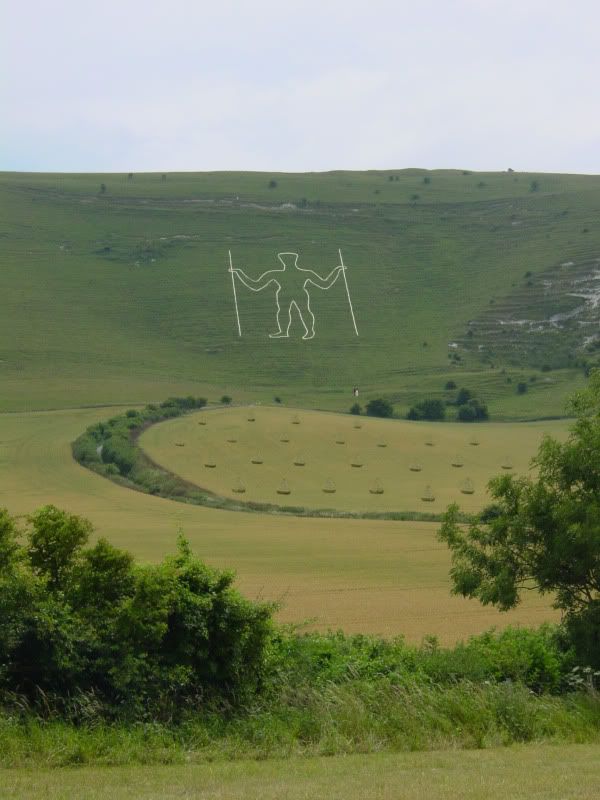 The Long Man of Wilmington as he would have looked in 1873, the year before he was first marked out with bricks: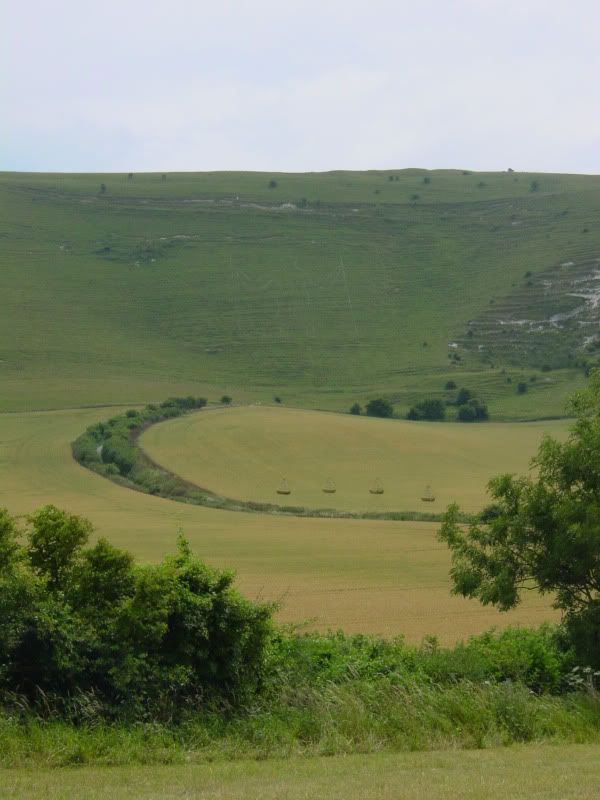 Detail of the feet of the Long Man in 1873:

The Long Man of Wilmington in 1550, newly recreated/created as a chalk figure, for reasons unknown.
The current archeological evidence places the creation of the basic naturalistic figure we know at this time. There are also many theories as to what the figure may have lost in the last few centuries. I have gone with the one with the best tenuous evidence in its favour: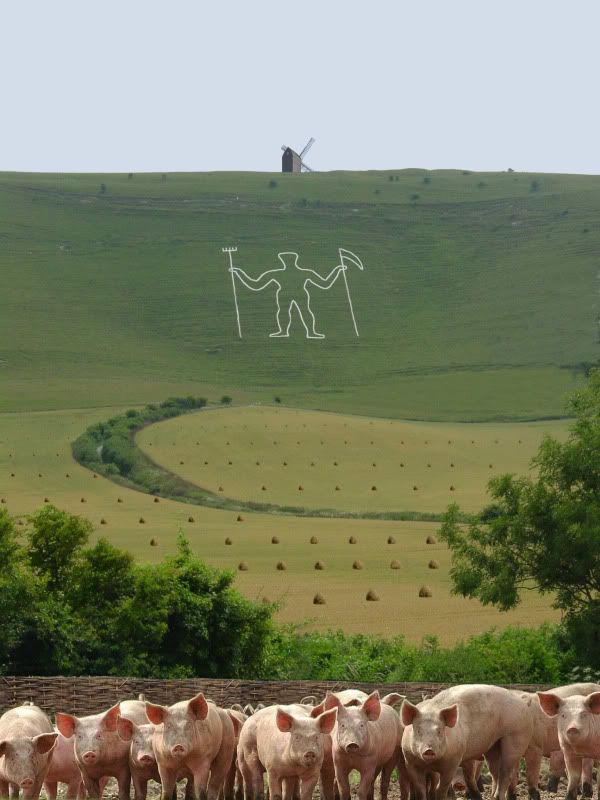 The Long Man of Wilmington in 2000 bce, during the early Bronze Age: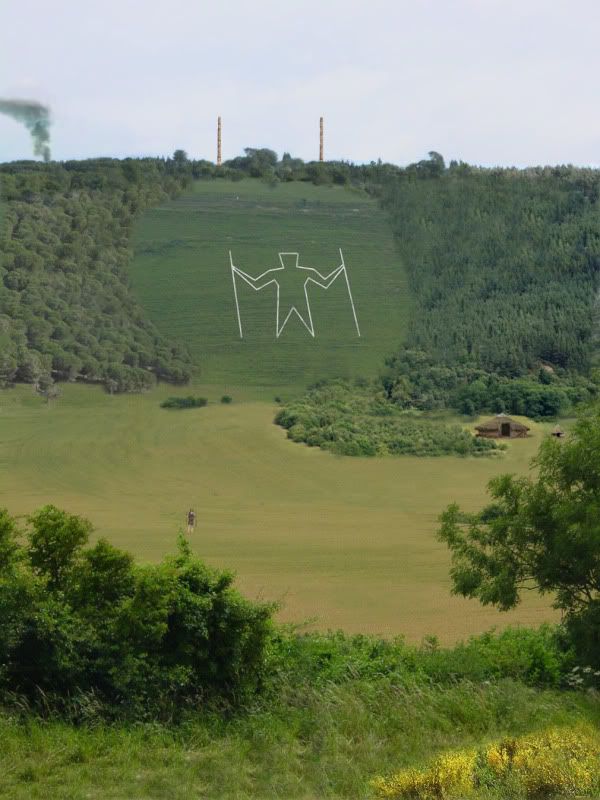 If you want to design your own version of the Bronze Age Long Man, please feel free to use this template so that you can get the proportions right for the photograph I have based my version on.
If you send your design to me in the same form I will then be able to put your design into the same picture really easily.
You will be credited with the design in my album of these pictures on Facebook: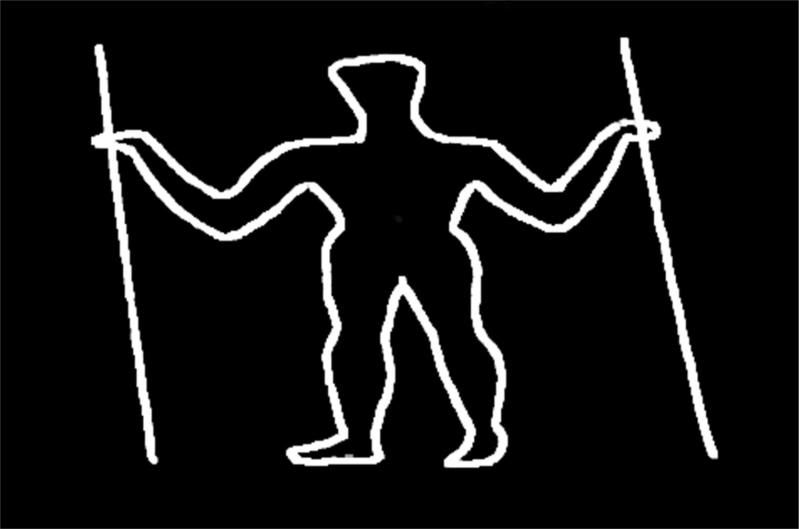 Windover Hill 8000 bce, during the Mesolithic, around the time that the first post holes are being made at the site of the future Stonehenge: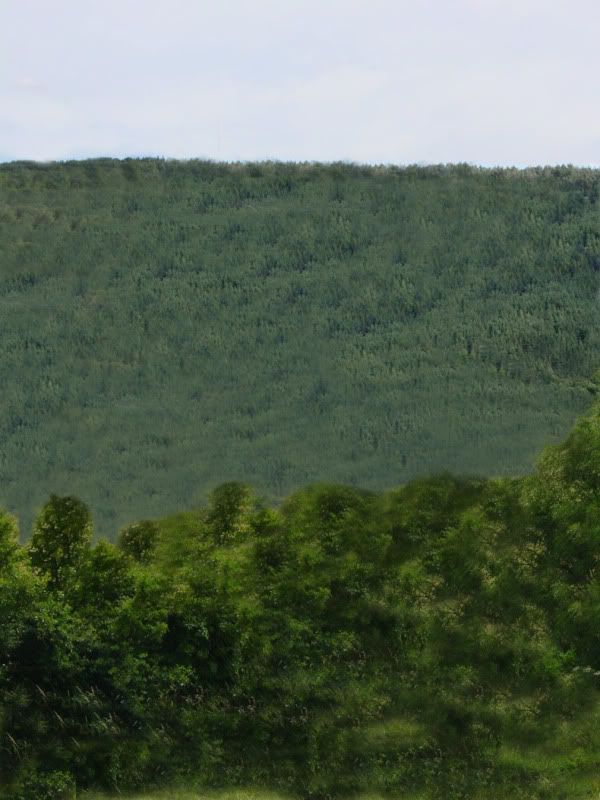 Windover Hill 20,000 bce, during the last Ice Age.
At this time there were no Humans living in Britain, which was part of the European mainland and was covered with the Arctic ice-sheet. This was the period of maximum glaciation during the last Ice Age and humans had been driven out of Britiain as a result.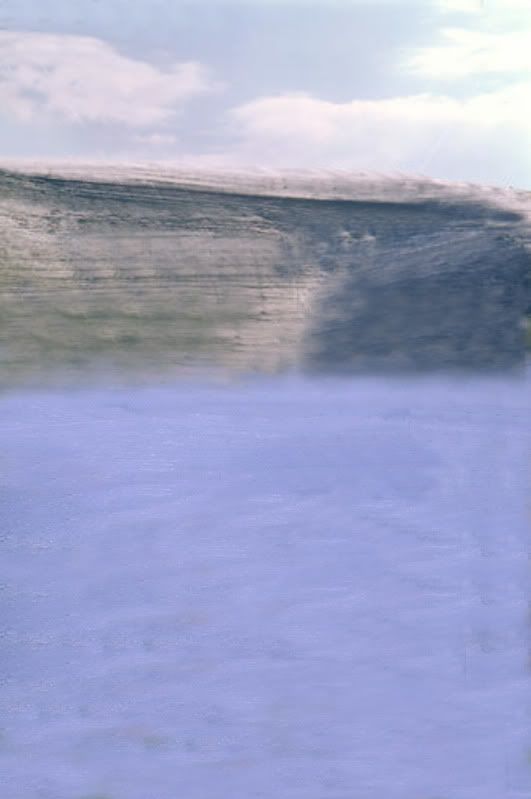 Windover Hill 65 million years ago, during the late Cretaceous.
At this time the hill is nothing more than a low rise, as the South Downs start to form due to the erosion of the Weald.
This is the last period during which dinosaurs walked the Earth. Within a few thousand years they will be wiped out in the Extinction event that lead to the rise of the Mammals, and ultimately of Humanity: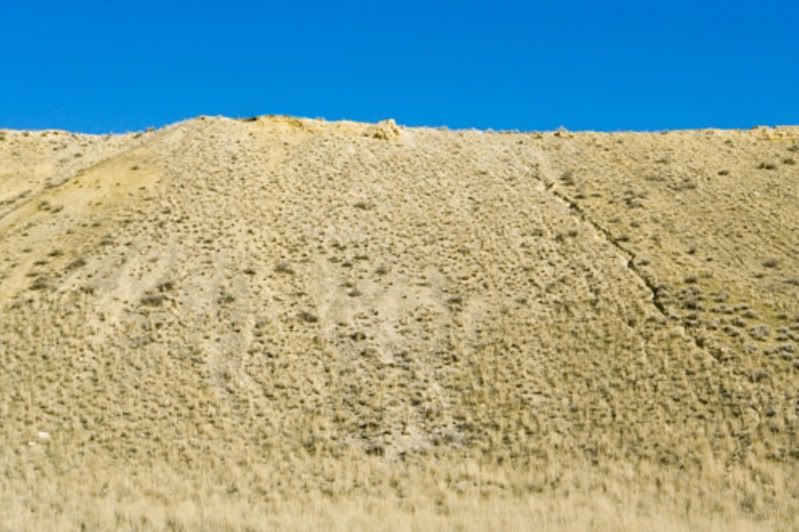 http://www.facebook.com/#!/album.php?ai ... 0496656349